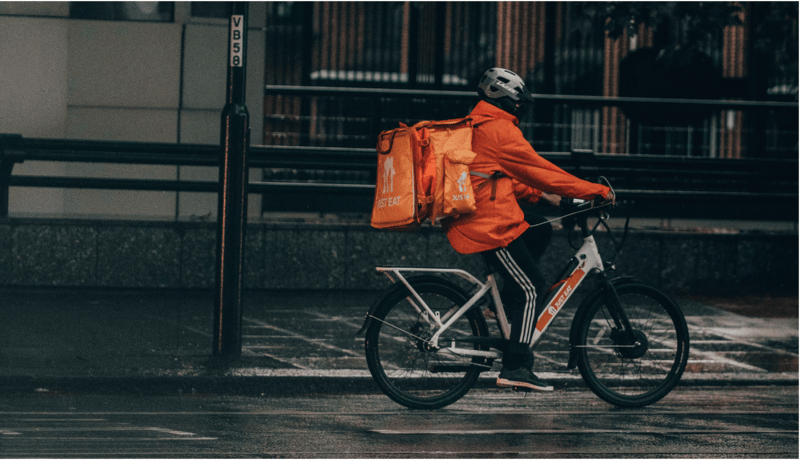 This is the sixth design portfolio project for UI and UX designers looking to build a portfolio of credible work. A detailed client brief that is time-boxed, detailed, and crafted realistically enough to give you a hands-on experience of doing a real project. Each portfolio project is meant to help you create realistic work you can add to your portfolio and test if design really is for you.
Today I have a saucy one for you, excuse the pun. A UX/UI project for beginners on designing a food app.
We all have at some point felt too busy (lazy) to cook and reached out for our phones to order some delicious food. The convenience of ordering food is undeniable and such a ubiquitous reflex that we do not even think about it. I personally enjoy cooking for the family but there are times when I cannot due to the kids, an event or work.
Designing an app is unique in that there are particular guidelines and best practices already outlined for Android and IOS that are different in some way to web patterns. This challenges the designer to be able to understand how platforms affect design.
As is usually the case, I have included the following with each design brief:
Timeline (For this to be realistic each brief has a timeline that is as close to real-world work as possible)
Objectives (What is REQUIRED by the client. This part usually trips designers up as they go off designing what is not required)
Platform(Where your designs will live. Understanding these platforms will give a well-considered solution)
Target audience (Users always come first and the design must accommodate the target audience's pain points)
References (If you are not sure where to start, clients normally give a set of examples or references they like. The closer the design solution is to the references, the fewer revisions a designer will have to do)
Deliverables (Most importantly how the solution should be delivered. These represent what a well-detailed portfolio case study looks like so hit it out of the park)
Recruiter advice (Portfolio advice from creative directors, CEOs and leading design creatives from the biggest companies)
Let's begin.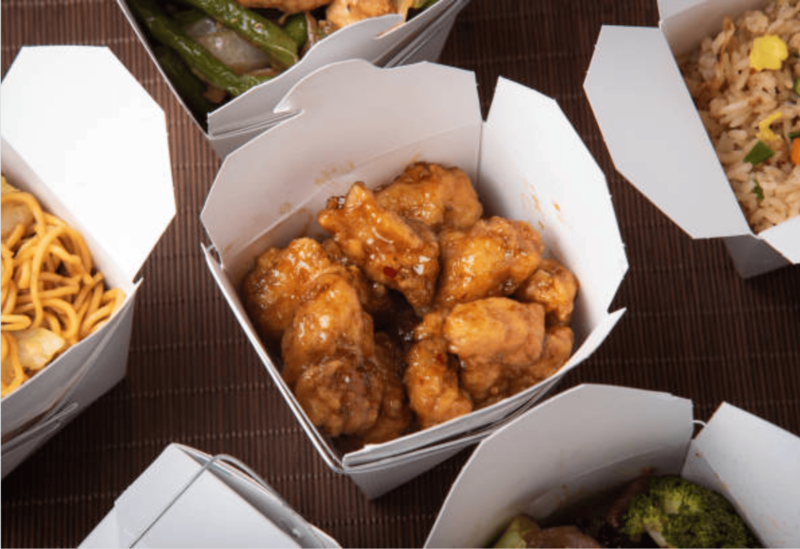 UX UI Design Portfolio Project 6: Designing an Food App
Client
OhSoYum
Timeline
1–2 weeks. The project is expected to be completed within two weeks.
Objectives
We are looking to create a food delivery app that will allow users to order food from their favorite restaurants and have it delivered to their doorstep. The app will need to be user-friendly, visually appealing and efficient. "Online food delivery has become a $200 billion global industry, yet there is still plenty of room for growth as people increasingly opt for the convenience of delivery." – Bloomberg
Success Metrics to Consider:
User acquisition and retention rate
Order volume and revenue growth
User engagement and time spent on the app
Positive reviews and ratings
Target Audience

Marcus Lee, 32 | Busy Professional
NEEDS
Does not have the time to cook and prefer to order food online for convenience. They prioritize quick and reliable delivery and are willing to pay more for premium services. Health conscious and wants to eat healthy meals. She also has a tight budget and wants affordable options.
Sophia Patel, 37 | Health-Conscious Eater
NEEDS
College student who prioritizes healthy eating and has specific dietary restrictions. Always looking for options that fit their lifestyle and are willing to pay more for high-quality, healthy food. On a tight budget and wants affordable options
Sandra Jenkins, 35 | Budget-Conscious
NEEDS
Has two kids and a busy job. She needs an app that offers healthy options for her family as well as quick and convenient delivery options on a limited budget. Wants to feed her family healthy meals but doesn't have the time or energy to cook after a long day at work.
Requirements
The app should allow users to browse and order from a variety of restaurants in their area.
Users should be able to customize their orders, including special instructions and dietary restrictions.
The app should provide real-time updates on the status of their order, including estimated delivery time.
Payment options should be secure and user-friendly.
The app should have a feature for users to leave reviews and ratings of restaurants and drivers.
Platform
The app should be compatible with either iOS or Android devices. Pay attention to IOS and Android guidelines.
IOS guidelines
https://developer.apple.com/design/human-interface-guidelines/ios/visual-design/adaptivity-and-layout/
Android guidelines
https://material.io/design/usability/accessibility.html#hierarchy
References
References that our company would like the app to follow in terms of structure and layout. It will be your job to replicate something close to these examples but add your creative flair to it.
Uber Eats: https://www.ubereats.com/
DoorDash: https://www.doordash.com/
Grubhub: https://www.grubhub.com/
Deliverables
• Onboarding screens – These screens will introduce the app to new users and explain how to use it. They might include a welcome message, an explanation of the app's features, and instructions on how to create an account.
• Home screen – This is the main screen of the app that users will see when they open it. It might include a search bar, categories for different types of food, and a list of popular restaurants.
• Restaurant details screen – When a user selects a restaurant, they will be taken to a screen with more information about that restaurant. This might include the menu, photos of the food, and reviews from other users.
• Ordering screen – This screen will allow users to place an order from the restaurant they've selected. It might include options for customization, like choosing toppings or specifying dietary restrictions.
• Payment screen – After a user has placed an order, they will need to enter payment information. This screen might include options for different payment methods, like credit card or PayPal.
• Order tracking screen – Once an order has been placed, users will want to know when it will be delivered. This screen might include real-time updates on the status of the order, like when it's being prepared, when it's out for delivery, and when it's been delivered.
• Profile screen – This screen will allow users to manage their account information, like their name, address, and payment methods. It might also include options for viewing past orders and saving favorite restaurants.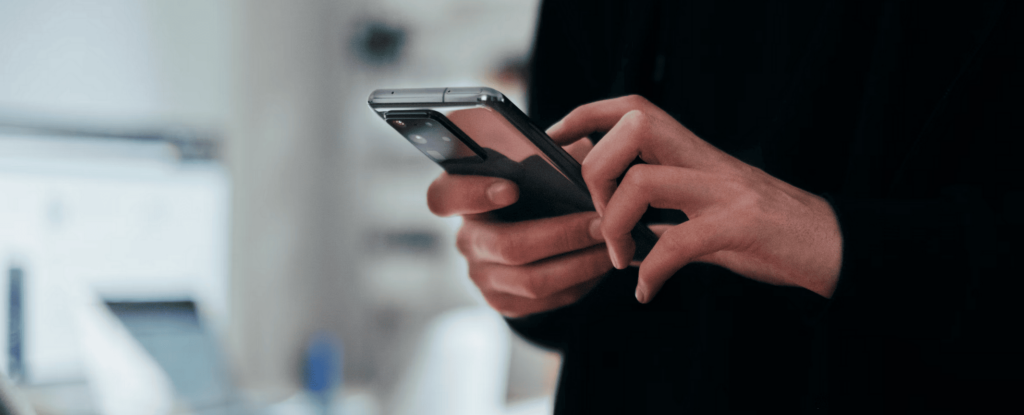 Testing and Results section
Show your wireframes to 5 people and ask them using your designs what they think about them, what they would improve, and an overall rating.
Take their feedback, iterate the designs, and have a final round of testing with 5 users. See that you improve your overall rating. If not go back to the drawing board and change your designs and retest.
Advice from recruiters
I want to see case studies that demonstrate a deep understanding of user needs, a creative approach to problem-solving, and a passion for delivering exceptional user experiences.

John Smith, Senior Product Designer at Doordash
I'm looking for designers who can demonstrate how they've solved complex problems in simple and elegant ways. I want to see how you can take a user-centered approach and turn that into a product that's both delightful and effective.

Haraldur Thorleifsson, Head of Design at Uber
Show me how you've used data and research to inform your design decisions and how you've collaborated with cross-functional teams to deliver successful products. Don't just showcase the final design, but also the process and the challenges you faced along the way.

Jane Doe, Senior UX Designer at Grubhub
Your portfolio should showcase your ability to think critically about design problems, communicate your ideas clearly, and collaborate effectively with others. It's not just about pretty visuals, but about the insights and rationale behind your design decisions.

Kim Williams, Director of UX Design at Amazon
I love to see designers who can showcase a process, not just the end product. How did you get there? What were the decisions and tradeoffs you made along the way? How did you incorporate feedback and iterate? All of this tells me a lot about how you approach design problems and how you work with cross-functional teams.

Julie Zhuo, VP of Product Design at Facebook
What to do next
Download a portfolio project PDF of this design project and all the other existing design projects to review in your own time.