Here are some of my UX deliverables I have done in my design role for several agencies. Only those with prior permission from clients are shown here so there is more. I have left out competitor analysis and storyboards for now.
This presentation of deliverables loosely follows my design process
Personas
A user profile or persona is a realistic (but likely fictional) example of a target audience member. The profile commonly takes the form of a one page piece that lists the user's name, occupation, education, demographic characteristics, computer/web experience, and site goals or likely tasks. A stock photography picture is usually used to give a face to the profile.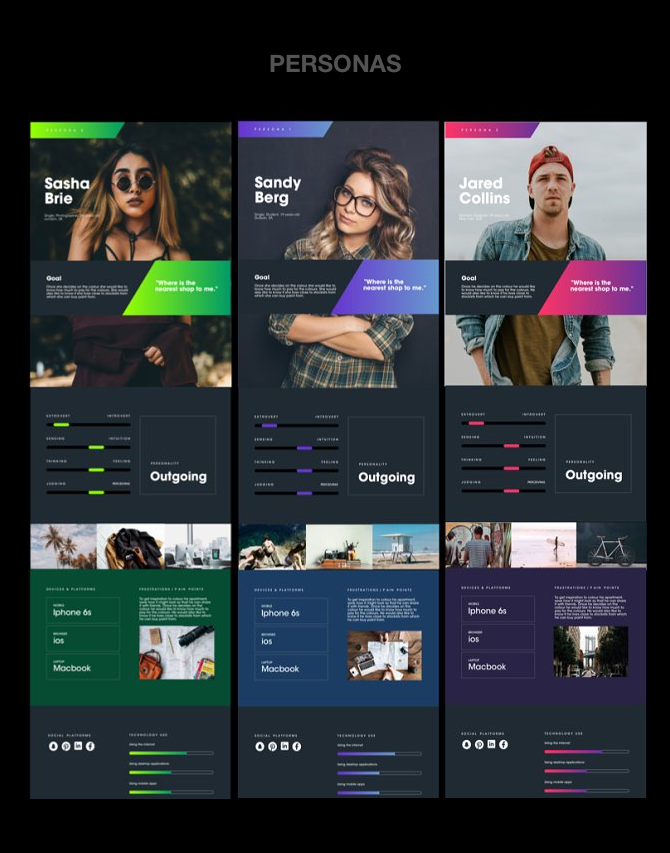 User Journeys

Flowchart
A workflow diagram (or activity diagram) that is graphical representation of activities and actions conducted by users of a system.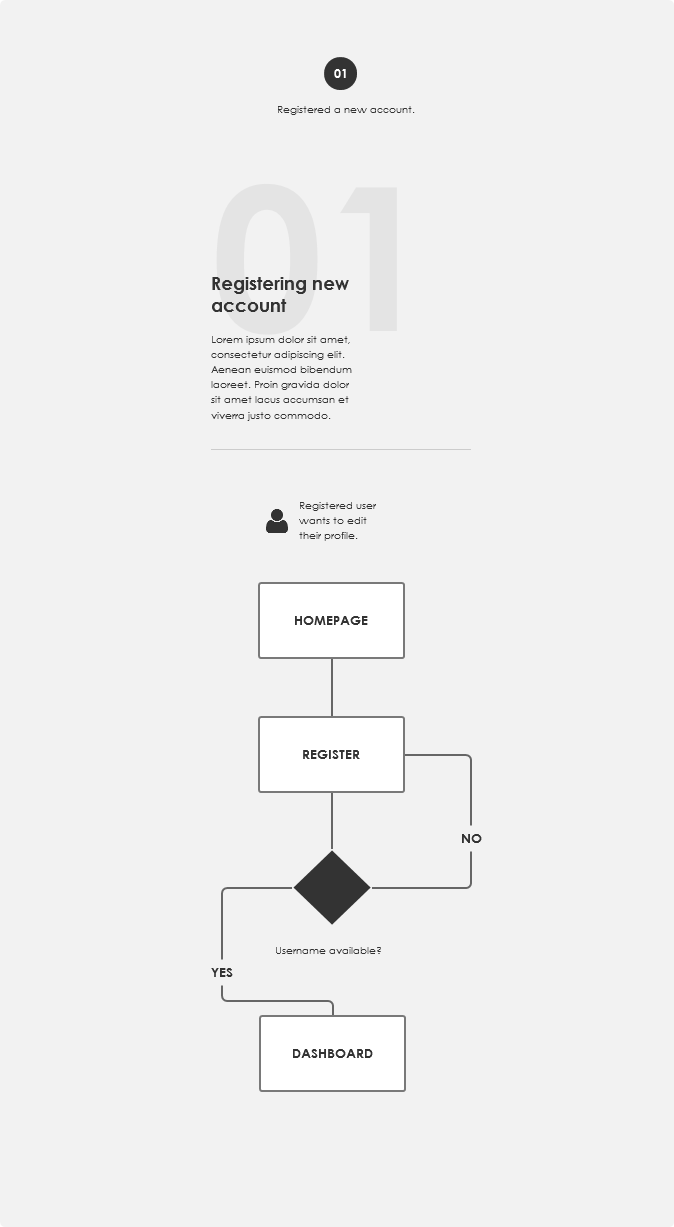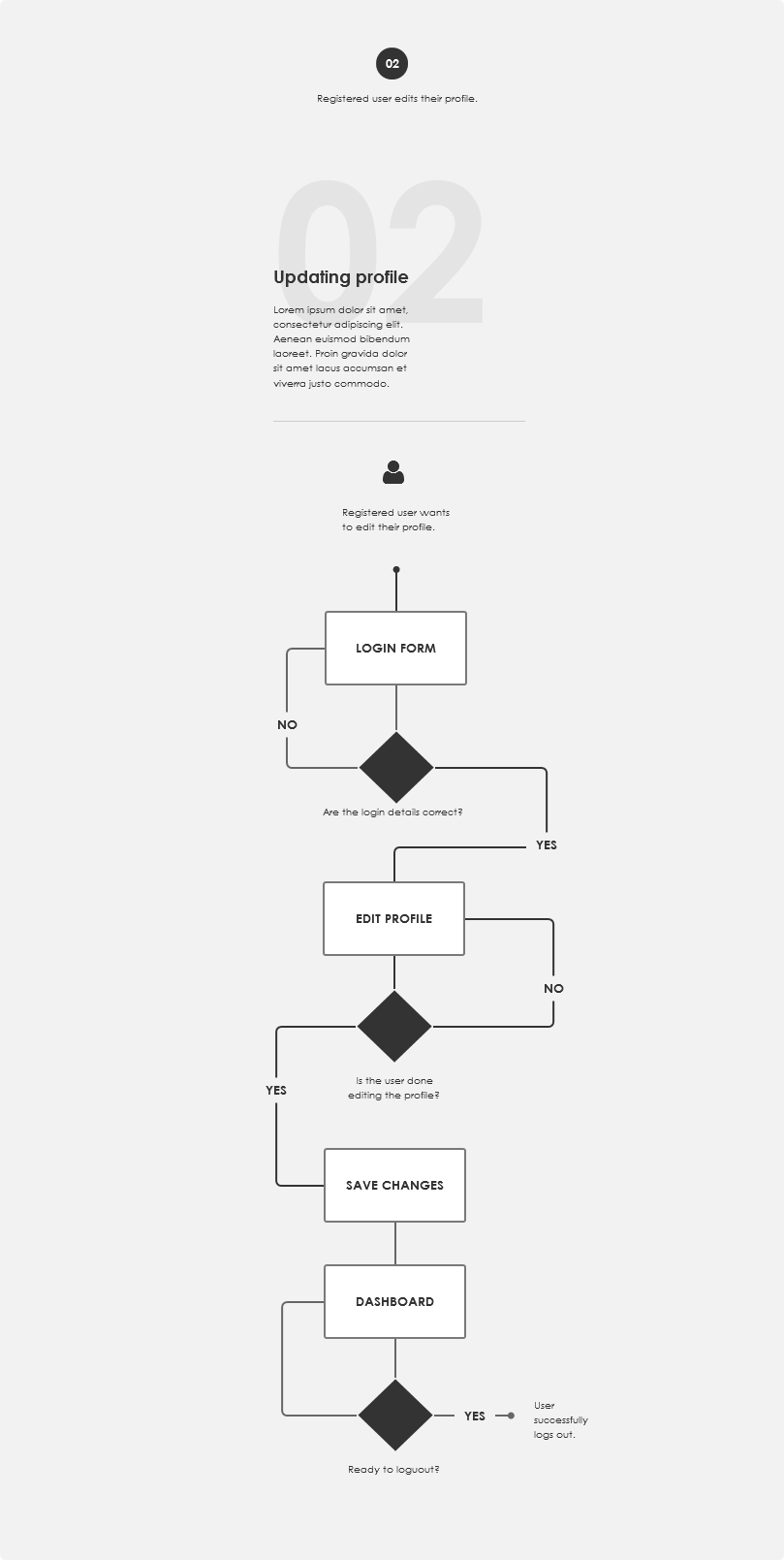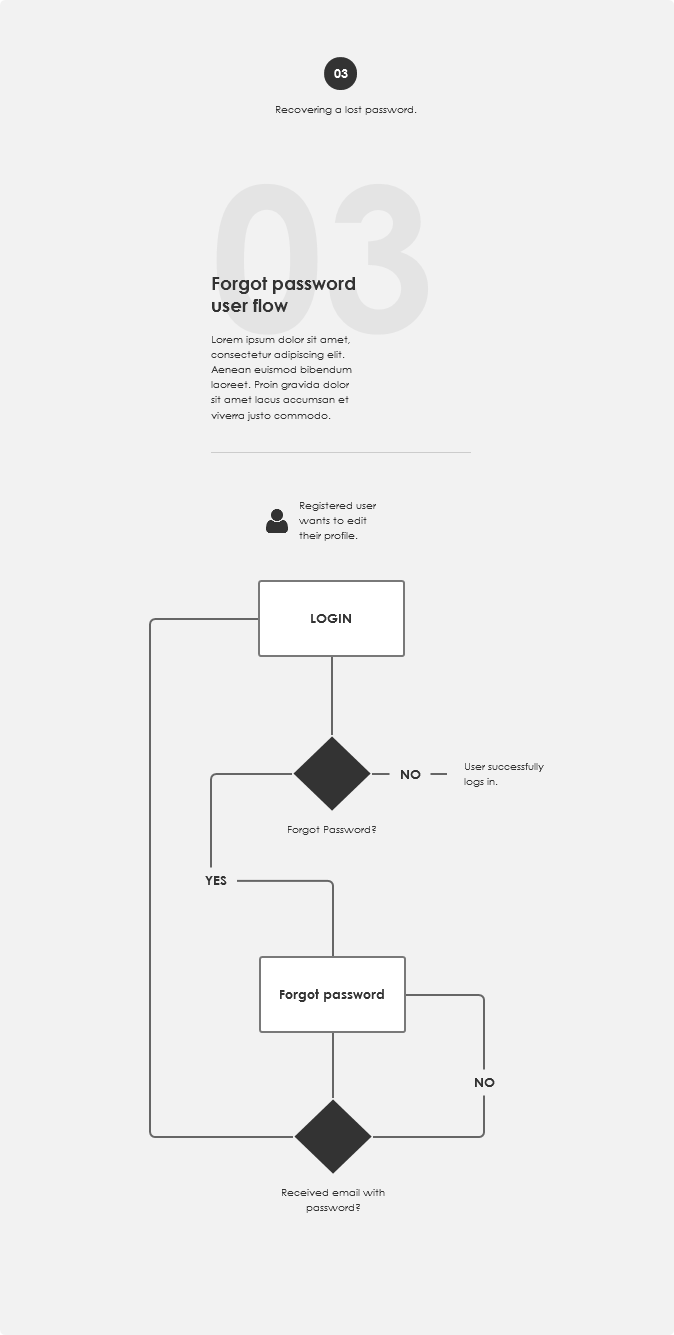 Competitor analysis
Performing an audit/review of competing websites and apps; conducting user testing of competing sites; writing a report that summarises the competitive landscape.

Google analytics data
Analysing web or mobile usage data, and making subsequent recommendations.
Card sorting
Card sorting is a technique where users are asked to generate a folksonomy, or information hierarchy, which can then form the basis of an information architecture or website navigation menu.

Sitemaps
Site maps are one of the most critical and widely used web information architecture tools (along with wireframes). They show the overall structure and hierarchy of a Web site. They can be used as the first step in laying out the web information architecture of a site, and will provide the framework upon which to base site navigation.
Sketches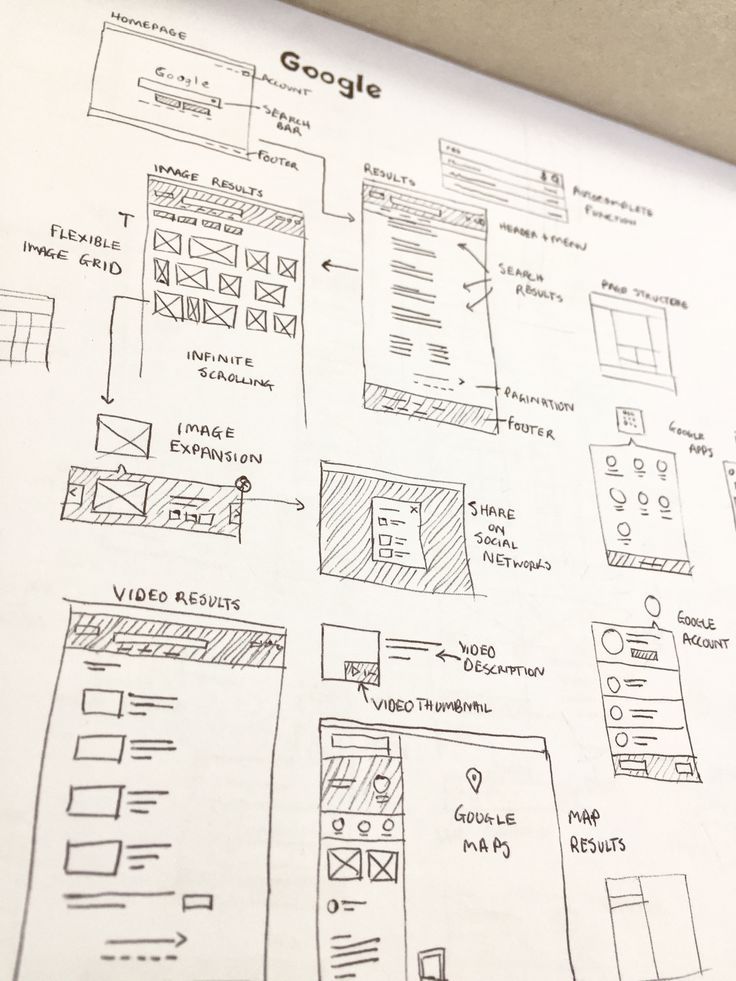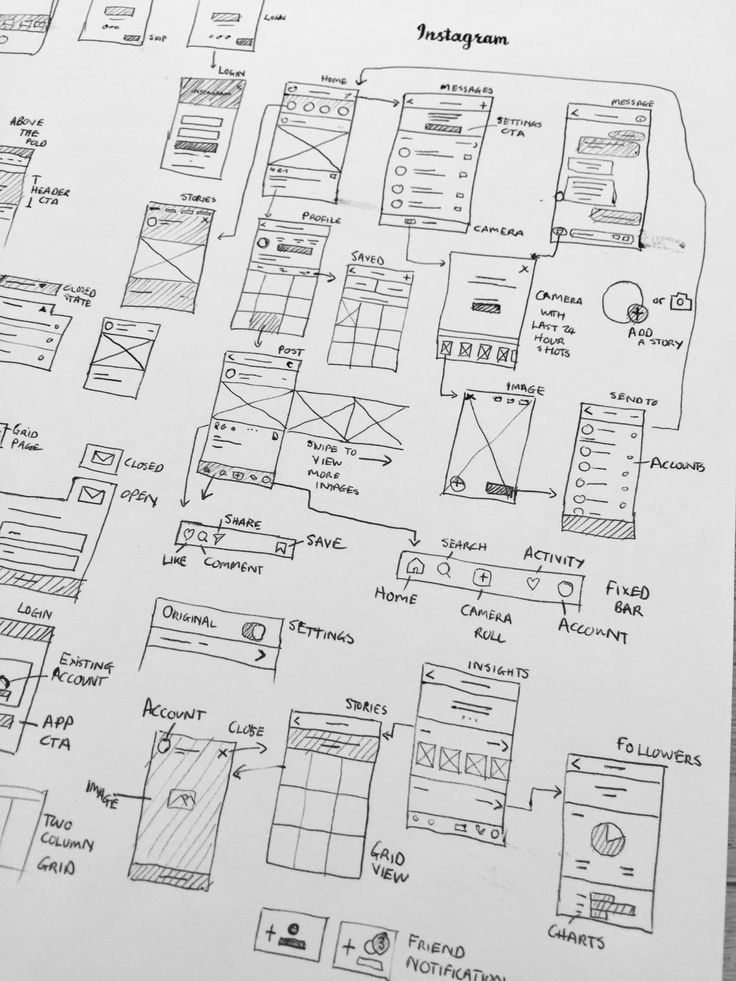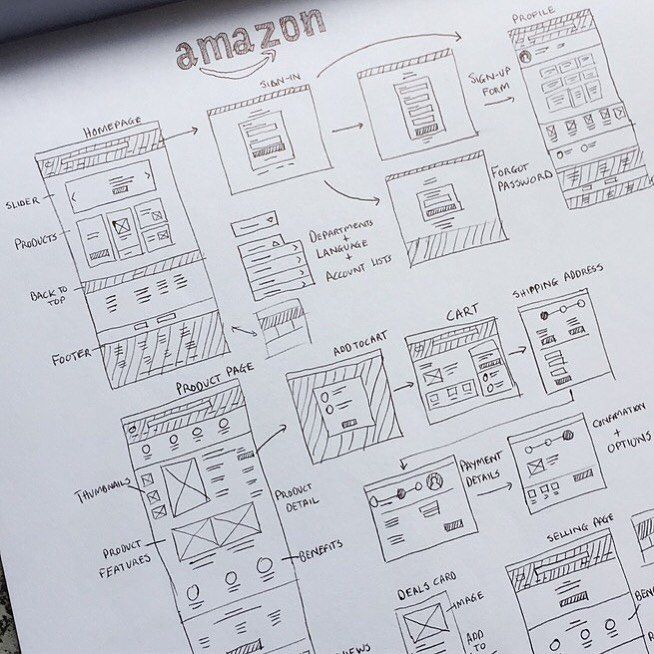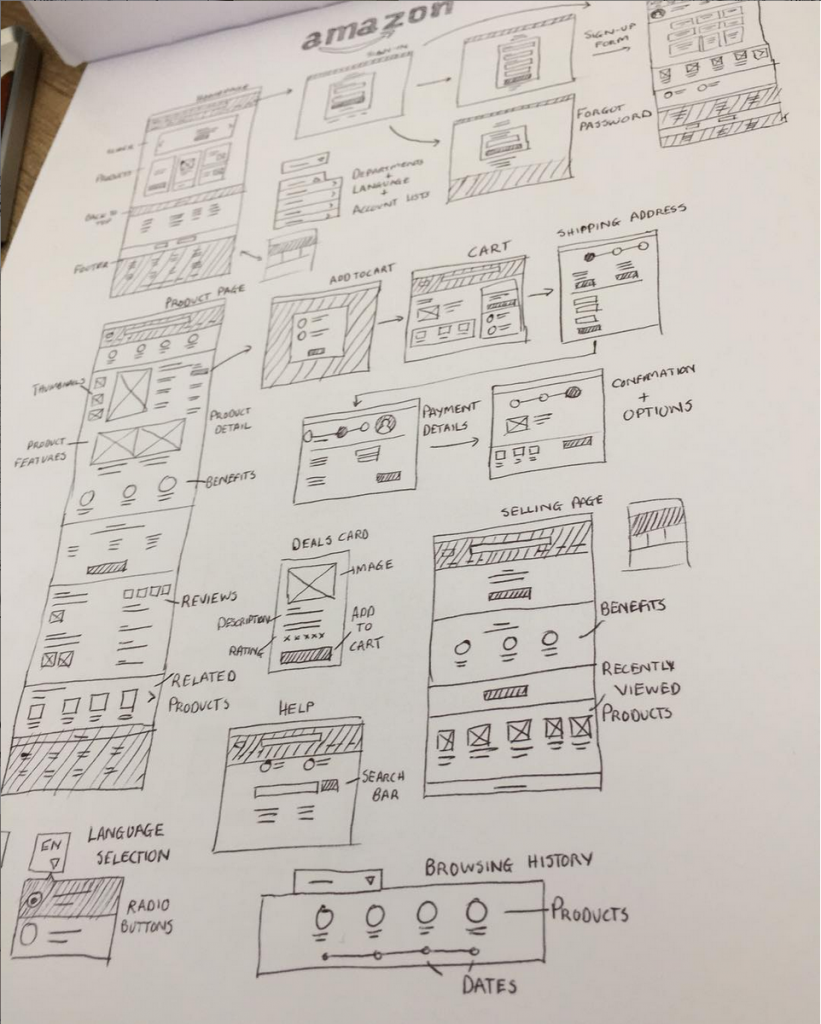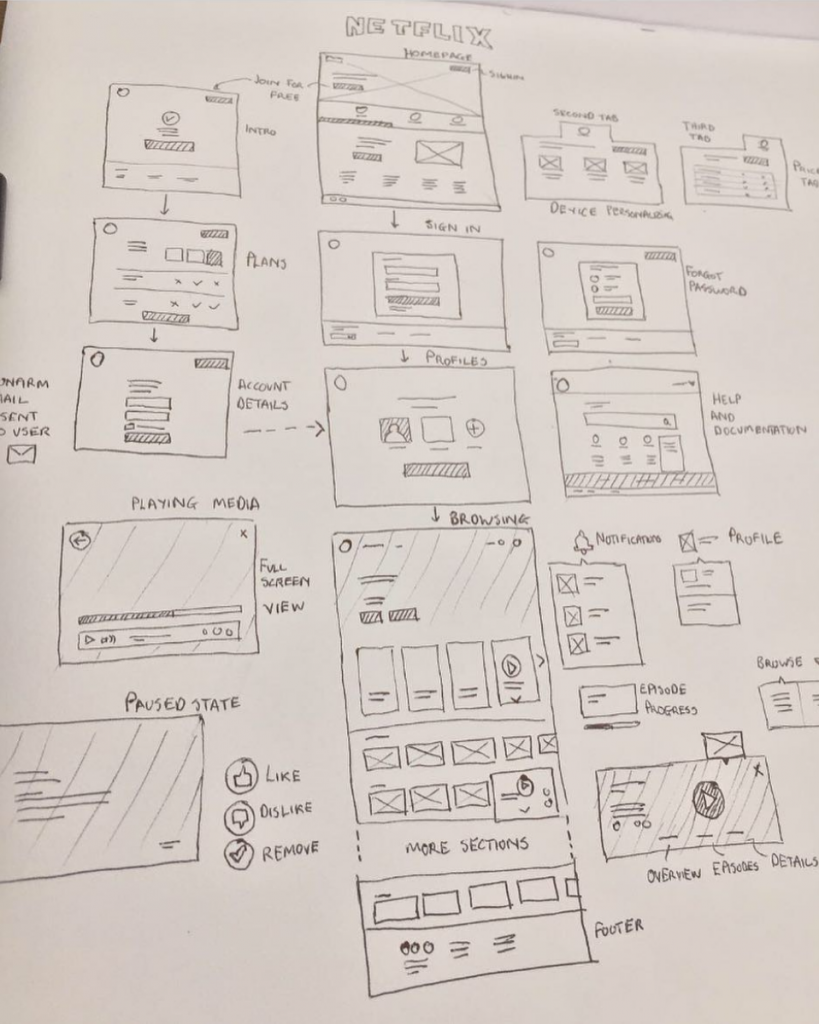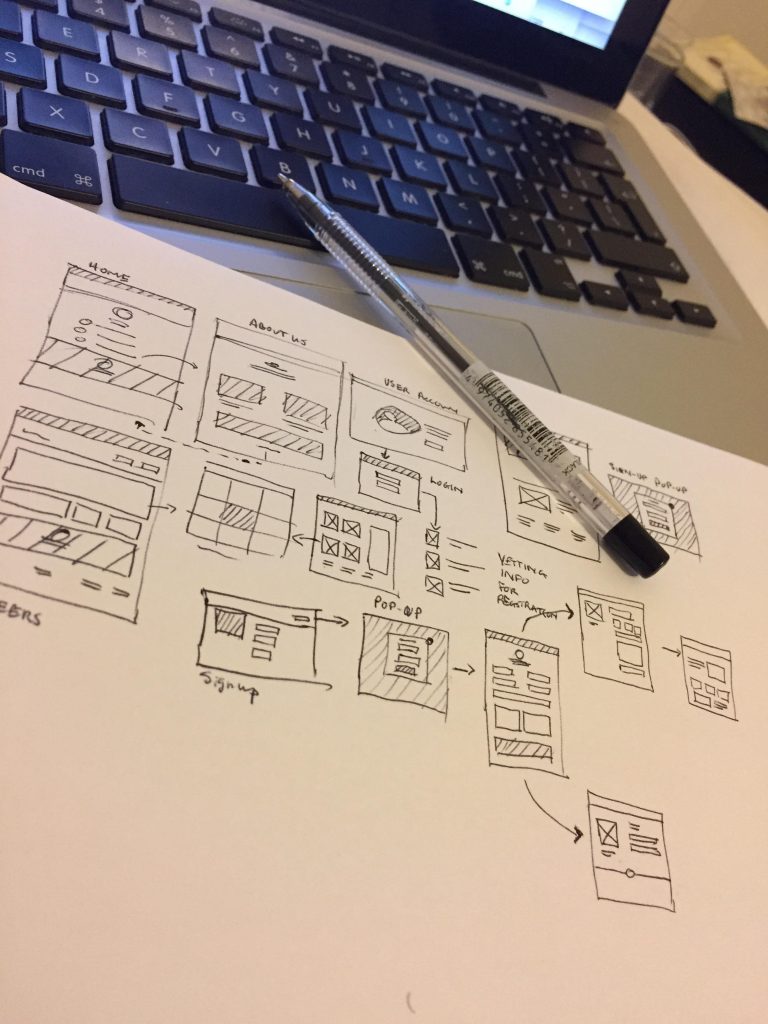 Wireframes
Information Architecture Wireframes (combined with Site Maps) are the bread and butter tools of information architects. They are useful for conveying the general page structure and content requirements for individual pages. Wireframes need to achieve a happy medium between being too precise and too loose. A wireframe that is too precise or detailed may leave little creative room for the designer. A wireframe that is too loosely defined can easily be misinterpreted by designers and developers. The format used should be dependent upon the audience.
Using detailed wireframes will frequently flush out new requirements and questions that nobody has thought about yet.
NIKE prototype
Heatmap and clickmap testing
UI design deliverables

Content Inventory (aka Content Survey, Audit)
A content inventory is intended to provide a consolidated snapshot of all the major sections, pages, and content on a Web site. This would include text, graphics, and multimedia. Some even go as far as to break content down into individual pieces or paragraphs of content. Sometimes a content inventory is performed on content that is not yet part of a Web site. This would be helpful for an organization that is collecting content to be placed on a new Web site. Card sorting would be helpful for organizing content in this situation.
Here a a couple examples of Web content inventory variations.
Survey

 

– A high level review of a site's main sections and pages. It enables you to develop an understanding of the general site scope and major chunks of content.
Detailed Audit

 

– this is a comprehensive inventory of every page on a site. This inventory will list every page's filename, title, URL, and possibly its file type and a description. It's also helpful to assign a unique page ID that will correspond to the pages location on the Site Map.
Content Map

 

– This simply entails laying out the site content in a graphical format. I haven't seen this used widely, and I'm not sure how much use it would serve. If you're performing a content inventory on a current site, then an effective site map might nullify the need for a content map.