$10.00
Design Portfolio Template Kit helps UX and UI designers confidently layout the visual designs of their portfolio case studies without needing to design them from scratch in order to wow recruiters and get their dream job.
Description
Create high quality portfolio case studies in record time
Design Portfolio Template Kit helps UX and UI designers confidently layout their portfolio case studies in half the time without starting from scratch.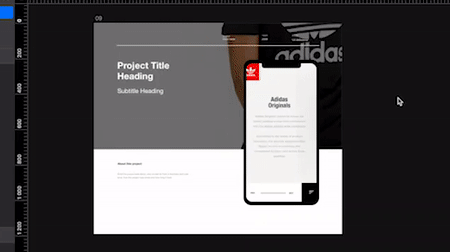 Based on over 50 portfolios of successful UX and UI design hires from Facebook, Amazon, Uber, Twitter, Apple, Google, LinkedIn, Dropbox and the insights of top design leaders today.
It doesn't matter if you are a UI designer looking for a change, or a UX Designer looking to level up to a Senior role, this is a reliable resource for guaranteeing your portfolio case studies are truly outstanding!!
This template kit contains:
110 beautifully designed SketchApp artboards to pick and choose from, to effectively showcase your design process, solution and results. [loading gifs]
Artboards organized into critical sections that recruiters are looking for [sections]
Easily switch out layout images and edit text to what works best for your design projects [replace image gif]
Device mockups for all your desktop and mobile projects so you don't waste time downloading them online [loading device gif]
Every art board is on a 1400px wide grid that is export ready for showcasing on Behance, Dribbble or your website [posting gif]
The secret to a portfolio that explodes your career and adds a greater chance of a substantial salary increase lies in your creation process.
Imagine you could create something you are truly proud of – instead of constantly feeling like you have to revise your portfolio.
Confident you can land a job every time you apply instead of being anxious that you are missing something the recruiter wants to see.
Starting today, you can.